For the hotels, resorts, and reserves of Beyond Green, sustainability is not just conservation and green technology, it involves respect for all aspects of their environment, including the care of the local community, natural resources, and wildlife.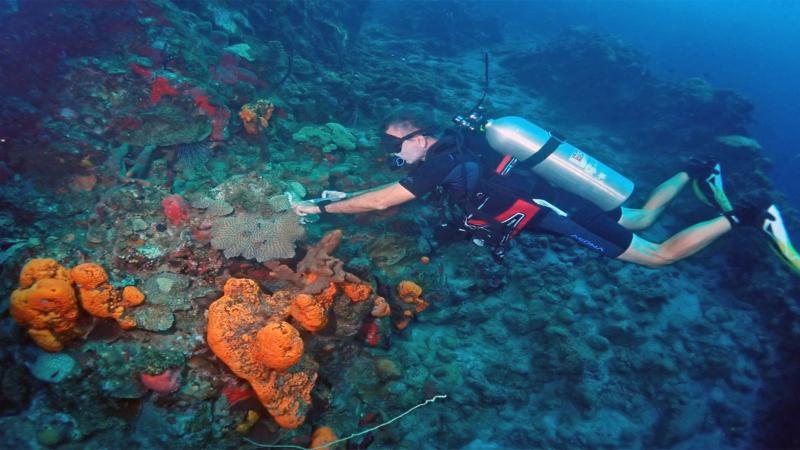 On a rugged island in the center of the Caribbean, Coulibri Ridge (Soufriere, Dominica) was conceived as a long-term research project on developing and operating a modern, luxurious, self-sustainable eco-resort. Every detail of the resort was carefully researched and implemented to minimize the impact on the environment--such as generating all its power through solar and other sustainable energy techniques–and following a devastating category 5 hurricane in 2017, the resort worked closely with community leaders to implement a series of projects to build Dominica's resistance to natural disasters and the impact of increased tourism. Ongoing REZDM (Resilient Dominica) projects include recruiting and training the resort's coral conservation team, constructing an essential jetty within the marine reserve that will provide sea access for local fishermen and tourists, rebuilding village schools, and creating a school food program that ensures every child receives at least one nutritious meal every day.
The coral protection project incorporates three different approaches: coral treatment, which uses a topical antibiotic to prevent the spread of coral disease; building coral trees that encourage coral growth without removing it from their natural environment; and coral farming outside of the reef. Trained volunteer divers perform these labor-intensive tasks and monitor the success of this program daily.


Community and conservation projects at andBeyond Mnemba Island (Zanzibar, Tanzania) and other andBeyond destinations on the eastern African coast directly support local communities dependent on healthy seas, coastal forests, and coral reefs. Celebrating more than 20 years of continuous sea turtle nest monitoring, the program on Mnemba Island offers vital insights into the five species of sea turtles found here, including the endangered Green Turtle. Sea turtles are an important indicator of the health of oceans and beaches. Consistent attention to monitoring these turtles on Mnemba Island has so successfully protected these nesting sites that turtles hatched on the beaches here have begun returning to nest. The program also offers a unique opportunity for visitors to observe nesting turtles and watch as the heroic hatchlings head off to the sea.

The coral reef restoration program at andBeyond Mnemba Island is relatively new–just 18 months ago local residents were trained to dive and farm coral. Divers collect broken or naturally dislodged pieces of coral from local reefs, carefully transfer them to the underwater nursery, nurture them, and then after 6-9 months, plant healthy cultivated coral back onto the reef. The nursery is about 100 meters offshore, close enough for guests to snorkel out and observe the process.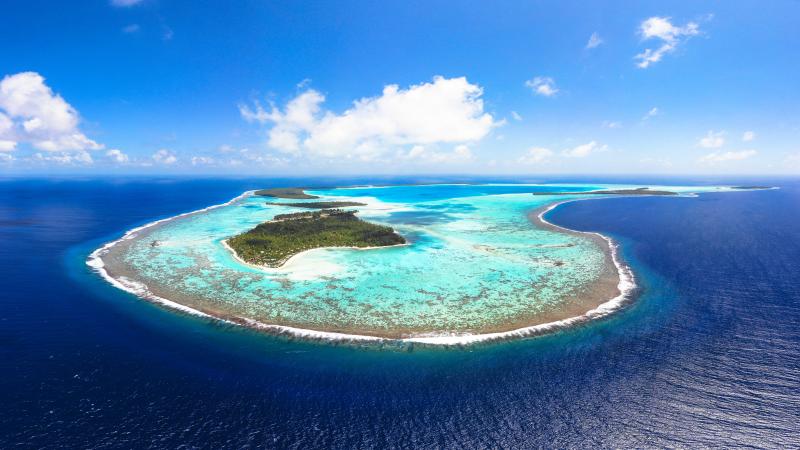 Because the islands of an atoll are actually built and supported by coral reefs, conservation efforts at The Brando (Tetiaroa, French Polynesia) are essential to preserving the island, restoring it to a natural state, and creating a sanctuary for natural species. An important step in this process has been removing species that do not support the environment. For example, just six months after the eradication of rats on the island, there has been a significant increase in seabird nesting and the appearance of indigenous wildlife, such as a colony of fiddler crabs that were observed before.
Additionally, removing plants and animals not native to the island improves the nutrients in the soil and increases the nitrogen levels necessary to restore the coral reef. All initiatives include an essential element of community involvement, such as education programs that engage local fishermen and school children.
Guests are invited to visit the "university of the sea" eco-station created by the Tetiaroa Society, where scientists who work on these programs discuss critical marine research and conservation plans.