In honor of World Wildlife Day, Beyond Green is spotlighting hotels, resorts, and lodges around the globe that honor their commitment to protecting endangered species and preserving large expanses of wilderness environments—from supporting local and international conservation initiatives to collaborating with scientific research projects focused on biodiversity.
Each of these Beyond Green destinations invites guests to stay and learn more about the importance of protecting wildlife in some of the world's most beautiful and unique destinations.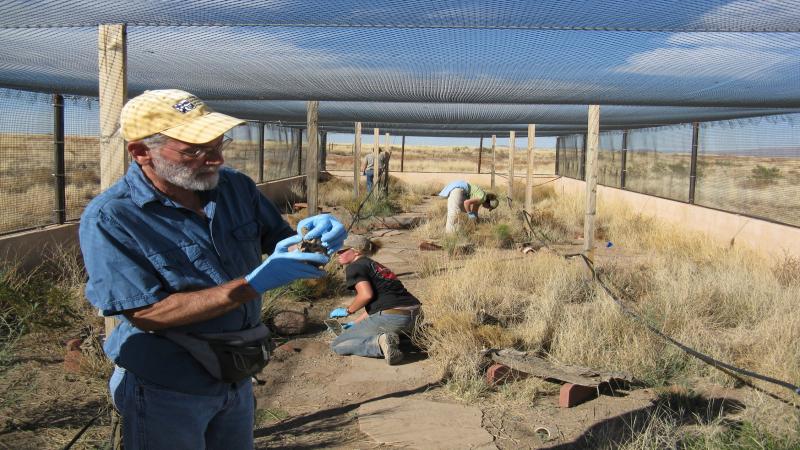 Spanning more than half a million acres of protected land on the New Mexico-Colorado border, Vermejo, a Ted Turner Reserve, is a private wonderland in Baton, New Mexico where wildlife roams free. The retreat's dedication to conservation is on full display for guests to experience. Following the Turner family's mandate to "save everything," the Turner Endangered Species Fund focuses on the repopulation and reintroduction of species native to Turner lands, especially those with historic range, including the American bison, grey wolf, black-tailed prairie dogs, Rio Grande cutthroat trout, black-footed ferrets, bolson tortoise, and gopher tortoise—in many cases, bringing a species back from the brink of extinction.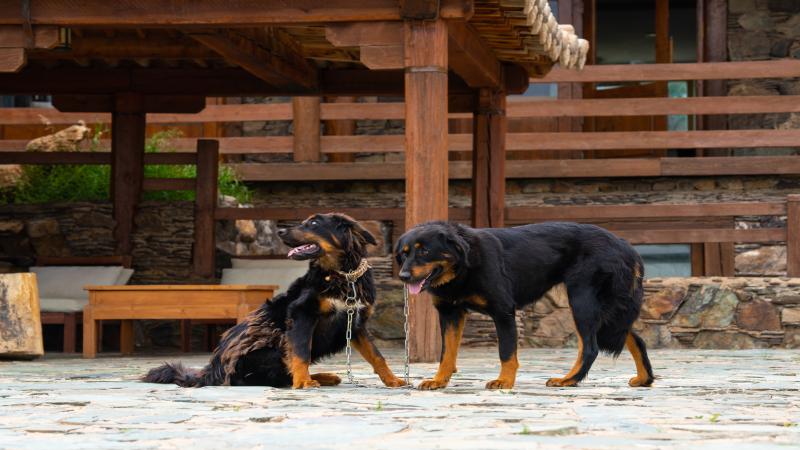 Built and staffed by locals, Three Camel Lodge in Mongolia's starkly beautiful Gobi Desert provides an unparalleled guest experience with preservation at its core. Through local partnerships, the luxury ecolodge supports the conservation of two iconic cultural symbols – the Bankhar (pictured above), an ancient Mongolian dog breed, and the golden eagle, which is key to the local tradition of falconry. By breeding, raising, and donating Bankhar puppies to nomadic families to safeguard their livestock, endangered snow leopards are protected while a traditional way of life is preserved.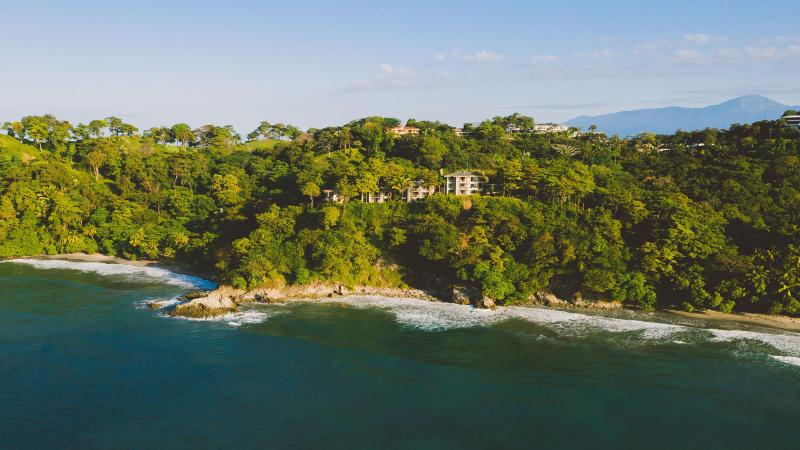 Tucked between verdant rainforest and the Pacific Ocean within a private, 11-acre nature reserve, Arenas Del Mar is an important corridor for Costa Rica wildlife. A major reforestation effort over the last two decades, including 7,000 native trees and thousands of endemic plants, has created a thriving nature reserve for rescued sloths, the national animal of Costa Rica. The resort's electric system is also built underground as an additional measure to protect wildlife.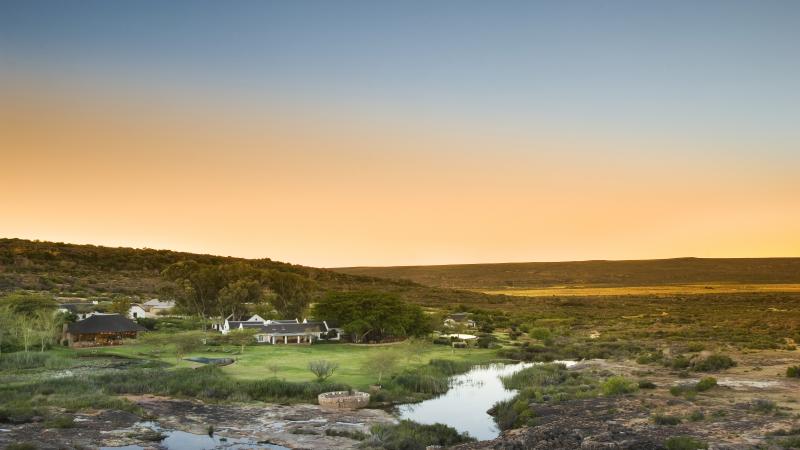 An ecological oasis set within a 7,500-hectare private reserve, Bushmans Kloof protects one of the world's largest private herds of Cape Mountain zebra, an animal saved from the brink of extinction. The reserve's wildlife reintroduction program has also seen the return of the magnificent red hartebeest, grey rhebok, and ostrich, as well as smaller creatures such as the bat-eared fox, African wildcat, cape fox, caracal, and cape clawless otter. Bushmans Kloof also works in partnership with Cheetah Outreach on an Anatolian shepherd dog project, which helps farmers protect their livestock, and encourages a responsible and sustainable way to reduce human-predator interaction, helping to protect the apex predator of the Cederberg, the cape leopard.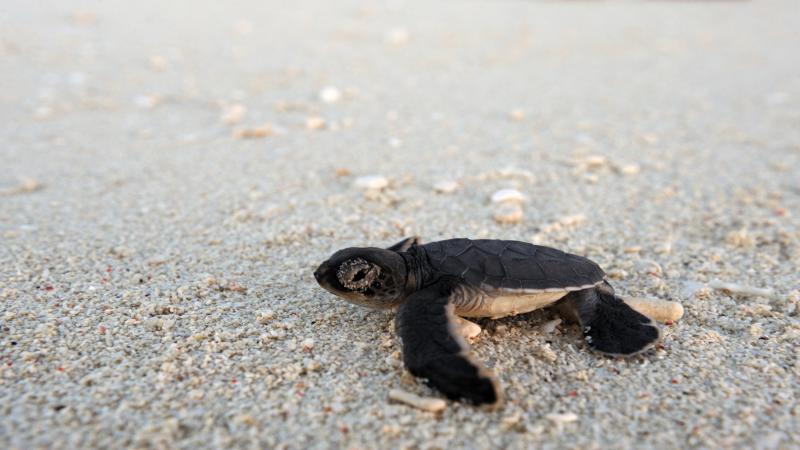 Although the exclusive barefoot island of andBeyond Mnemba Island may seem small—it is inhabited only by guests and the staff, this intimate resort has made a big impact on conservation. Mnemba Island is a crucial protected nesting site for the endangered green sea turtle in Zanzibar, and guests can share an unforgettable experience on a green turtle nesting adventure while learning about the critical conservation work being done by Oceans Without Borders, a marine conservation initiative founded through the collaboration between andBeyond and Africa Foundation.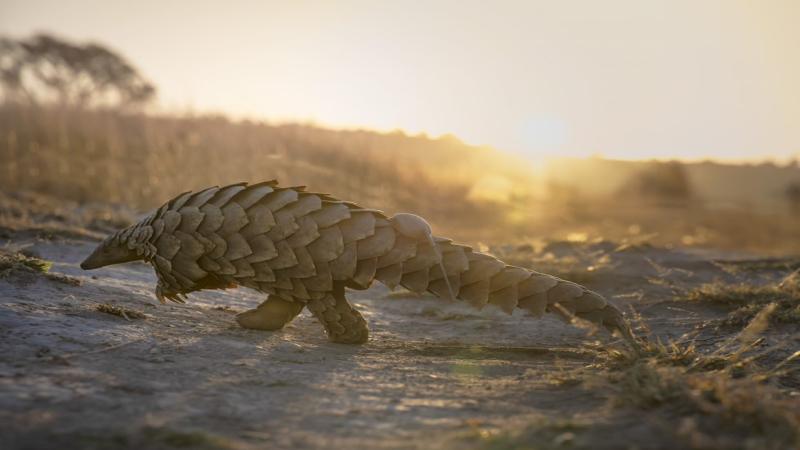 Photo Credit: andBeyond, Pangolin conservation (C) Simon Needham
Conservation efforts at AndBeyond, including Beyond Green members andBeyond Bateleur Camp, andBeyond Vira Vira, and andBeyond Sossusvlei Desert Lodge, impact more than nine million acres of wildlife land and 3,000 km of coastline in Africa and South America. andBeyond has been responsible for the largest single translocation of rhinos, transporting 30 white rhinos from Phinda Private Game Reserve on a 3,400 km journey to Rwanda's Akagera National Park; bringing the pangolin back to a region where it has been locally extinct for decades; and was key to the re-emergence of the critically endangered Aders' duiker, the rarest antelope species in Africa. In 2005, five of these antelope were successfully introduced to Mnemba, their numbers continue to grow and andMnemba Island is believed to be one of the only places in the world where the Aders' duiker can be spotted in the wild.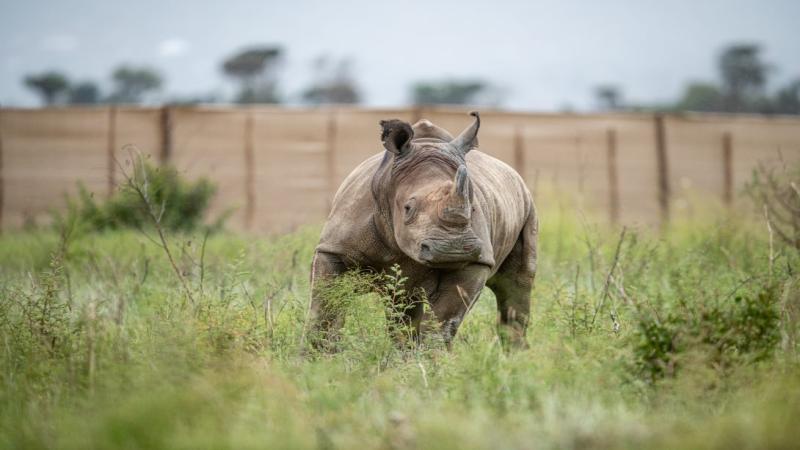 Photo Credit: andBeyond, Rhinos to Rwanda with African Parks, and Gael van de Weghe
As leaders in sustainable tourism, Beyond Green member hotels are collectively responsible for the regeneration of more than six million acres of formerly degraded terrestrial ecosystems that are home to rare and endangered wildlife.